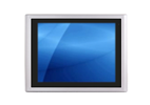 Acnodes - a leading provider of industrial computers and display solutions - presents our new expandable industrial touch panel PC series, PCA80XXX. The panel PCs come with a full metal chassis and an IP66-rated aluminum front die-casting design. The systems are powered by the 6th Generation Intel Core processor and support up to 32GB of memory. With a rich I/O interface and touch screen technology (Resistive or Projected Capacitive touch screen), these expandable panel PCs are ideal for intelligent automation and smart factory solutions. The PCA80XXX series is available in four touch screen LCD display sizes: 15", 15.6", 17", and 21.5". The displays come standard with a Resistive type touch screen with a USB interface. The option for a Projected Capacitive type touch screen is available as well for industries requiring multi-touch capability or higher touch sensitivity. For outdoor applications or highly lit environments, users can select the optional 1000-nits high brightness display.
The PCA80XXX is powered by the Intel® Core i3-6100TE processor with upgradable options for the Core i5-6500TE or Core i7-6700TE processor. The system supports two SO-DIMM DDR4L memory up to 32GB memory and two 2.5" SATA SSD storage bays. The panel PC also incorporates two PCIe expansion slots (1 x PCIe x 1 + 1 x PCIe x 16 slots) that allows users to connect various devices and components to the PC. These PCs are excellent for smart industry solutions as they provide rich I/O connectors with strong data handling and network connecting abilities. The standard I/O ports for PCA80XXX includes 3 x COM ports (2 for RS-232, 1 for RS-422/485), 4 x USB 3.0, 2 x RJ45 GbE LAN, 1 x DB-15 VGA, 1 x HDMI, and 1 x Audio Port (Line-out, Mic-in). The PCA80XXX expandable panel PC series is a reliable solution with high computing abilities and flexible configuration, making it the ideal system for a wide range of applications. With the ability to take control of factory automation management, the PCA80XXX establishes and automates efficient, cost-effective processes and workflow with maximum flexibility and increased productivity.
Key Features:
• 15" / 15.6" / 17" / 21.5" industrial LCD monitors
• Aluminum die-casting front bezel with IP66 design
• Dual PCIe expansion slots (1 x PCIe x 1 + 1 x PCIe x 16 slot)
• Resistive touch screen with USB interface
• Modular concept with fan design and panel mount
• 6th Generation Intel Core i3-6100TE processor
• Abundant I/O ports such as 4 x USB 3.0, 2 x LAN, 3 x COM, 1 x VGA, 1 x line out, 1 x mic-in
• Wide range DC 9~36V power input
Optional Features:
• 6th Gen Intel Core i5-6500TE or Core i7-6700TE CPU
• Projected Capacitive type touch screen with USB Interface
• 1000-nit high brightness display
• External AC power adapter
• Windows OS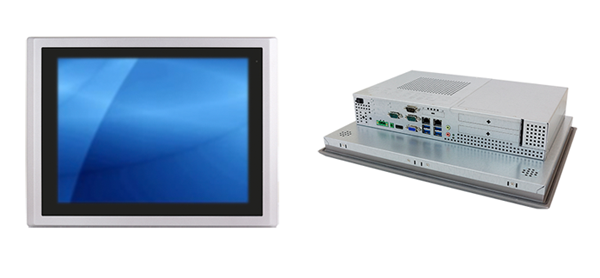 Acnodes Corporation has a wide array of product line configurations. They can customize most commercial and industrial computers to one's specific needs. For information, please visit www.acnodes.com or contact us at [email protected].
About Acnodes Corporation
Acnodes manufactures, designs, and markets industrial computers and display solutions for diverse industries ranging from automation to military. We have an array of technological innovations in the area of rack mount servers, embedded computers, Panel PC's and rugged monitors that create simpler and more valuable products to the customers. We work closely with our clients to customize computer products to meet their required projects and challenges. Acnodes strives to explore new technologies to better improve life and work.