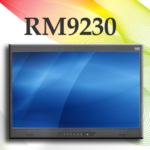 Acnodes Corporation, a leading manufacturer of industrial and embedded computer platforms and technologies, introduces RM9230, a military-grade 9U high 23" 3840 x 2160 4K LCD panel with LED backlight. This military-grade industrial rackmount monitor also supports 1920 x 1080 and 1920 x 1200 resolution. Moreover, RM9230 offers DP 1.2 + HDMI 1.4 for video input.
First of all, RM9230 features a 9U high 23" 4K Ultra HD LCD display panel. Next, RM9230 also offers a wide range of resolution supports in 1920 x 1080 and 1920 x 1200. Furthermore, the heavy-duty steel construction provides durability and reliability in a harsh environment. Moreover, RM9230 provides brightness 310-nit with a contrast ratio of 1000:1. On the other hand, RM9230 also provides 1.07B in colors. Additionally, RM9230 offers viewing angle as (L/R/U/D): 89° x 89° x 89° x 89° and the active area of 527.04 x 296.46(mm).
Acnodes Corporation unveils RM9230 which offers DisplayPort 1.2 + HDMI 1.4 for video input. Moreover, RM9230 offers the optional features in video input for DMI 2.0 w/speaker + SDI + MCS (Multi-display control solution). On the other hand, RM9230 comes with 1 x DP + 1 x HDMI connector. With connector options of MIL-type lockable male jack for DC or lockable male jack for DC / USB (touch screen monitor only) connector. Furthermore, RM9230 offers touch screen selections in resistive type touch screen, infraRed 6-point touch screen USB (10U), or projected Capacitive 10-point touch screen (10U). In addition, the front panel control offers power on/off switch and OSD membrane switch.
Furthermore, RM9230 operates temperature ranging from 0 to 50°C degrees. Next, this rackmount monitor stores temperature from -5 to 60°C degree with relative humidity 5~90% non-condensing. Moreover, RM9230 provides 10G acceleration (11 ms duration) in shock and 5~500Hz 1G RMS random vibration. Additionally, RM9230 is FCC, CE/LVD, RoHS2, & REACH compliant.
Additionally, RM9230's heavy-duty steel construction is with black front panel (RAL 9005) and dark grey rear case (RAL 7037). Moreover, RM9230 comes with a product dimension in 21.7" (W) x 2.6" (D) x 15.2" (H) and product weight of 19.4lbs.
Acnodes Corporation has a wide array of product line configurations. They can customize most commercial and industrial computers to one's specific needs. For more information, please call them at (909) 597-7588 or email them at [email protected] One can also visit their website: www.acnodes.com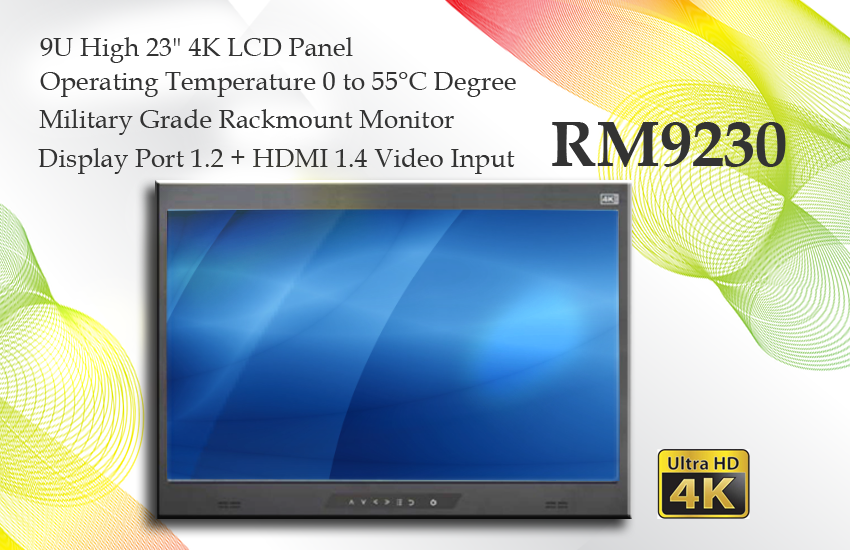 About Acnodes Corporation
Acnodes Corporation markets, sells, and manufactures industrial computers and display solutions for diverse industries that range from military to automation. They furnish efficient and valuable products for all their customers. They have a great deal of technological innovations in the form of rugged monitors, embedded computer, Panel PCs, and rack mount servers. Acnodes Corporation aims to meet their clients' needs with the most cutting-edge technology and solutions.