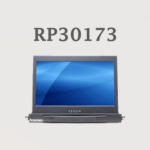 Acnodes introduces RP30173, a 17.3 inch 1920 x 1080 full HD LCD display panel integrated into a 1U high low profile 17.36-inch depth rackmount drawer. The monitor supports HD-SDI, HDMI video loop, and VGA video input. Furthermore, RP30173 is compliant with MIL-STD-810G environmental testing standards. Option for touch screen and a 1000-nit high brightness display for outdoor usage is available.
Key Features
IP rating uses to define the levels of sealing effectiveness of electrical enclosures against foreign dust and moisture. Furthermore, with the IP54 ingress protection rating, this unit provides full protection from the water against the machine from any direction.  Therefore, the protection of water from any direction has no harmful effect on the machine. RP30173 provides waterproof with a sealed monitor. Moreover, RP30173 made from the material of anodized coating aluminum steel. With aluminum steel, it provides a lightweight and strong case at the same time. Therefore, RP30713 weighted as 18 lbs and dimension is 21.97" (W) x 17.36" (D) x 1.73" (H). 
With MIL-STD-810G compliance, a US certified military grade design. RP30173 operates the working temperature from -10°C to 55°C. Next, storage temperature from -30°C to 80°C. Furthermore, the humidity grade is  MIL-STD-810G Method 507.4. The vibration control grade is MIL-STD-810G Method 514.6 (Table 514.6C-VI). The shock control grade is MIL-STD-810G Method 516.6. Finally, solid bearing slides are also provided. solid bearing slides are ideal for use in applications that require occasional cycling. These rugged slides are a great choice for harsh environments or wherever shock and vibration are occurring. 
There is an option for resistive type touch screen monitor on RP30173. Also, with the AR glass, it will not create any reflections. RP30173 offers a wide range of power input, from 110~220VAC power input. With an option from 9~36V DC power input. Moreover, RP30173 included with the LED backlight. Furthermore, the brightness is 400 nits, there is an option for 1000nits high brightness display. With 1000-nits high brightness, makes RP30173 perfect outdoor computer for sunlight readable monitors. Moreover, video input options included HD-SDI, HDMI video loop & VGA input. Furthermore, RP30173 offers 2 Mil-grade D38999 Connectors which provides high-speed solutions. D38999 connectors offer miniature, high-density circular connectors made to meet the mil-spec for the U.S. Department of Defense. However, the BNC connectors are not with D38999 mil-grade.
In addition, Acnodes Corporation has a wide array of product line configurations. Therefore, they can customize most commercial and industrial computers to one's specific needs. For more information, please call them at (909) 597-7588 or email them at [email protected] One can also visit their website: www.acnodes.com.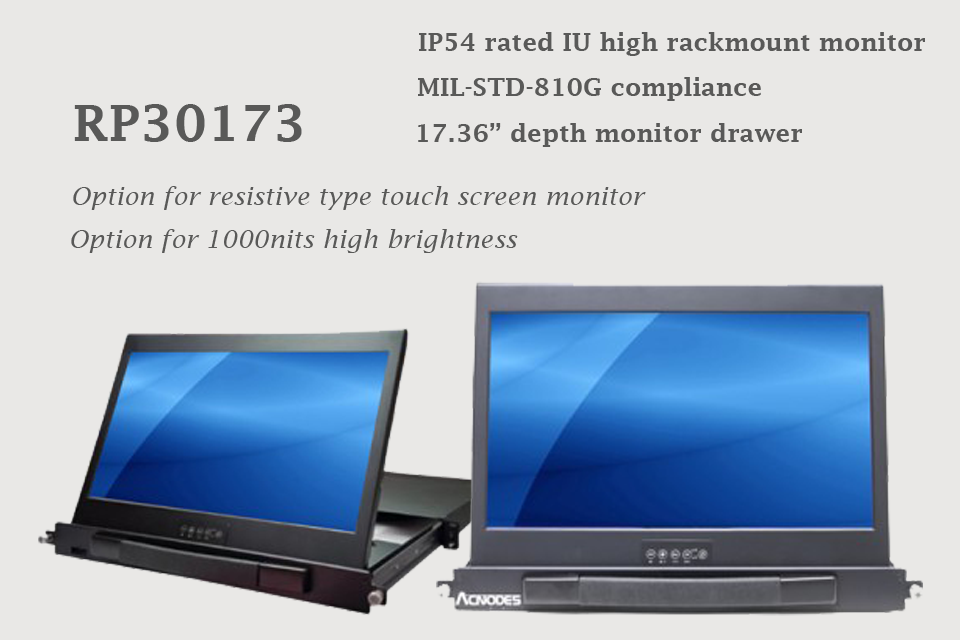 About Acnodes Corporation 
Acnodes Corporation markets, sells, and manufactures industrial computers and display solutions for diverse industries that range from military to automation. They furnish efficient and valuable products for all their customers. They have a great deal of technological innovations. In the form of rugged monitors, embedded computer, Panel PCs, and rack mount servers. Acnodes Corporation aims to meet their clients' needs with the most cutting-edge technology and solutions.