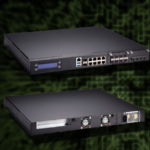 Acnodes, a provider of industrial embedded computing solutions and board products is proud to announce the new 1U Rackmount computer, the RMC81720, designed for today's networking tasks and it delivers greater expansion capabilities for better performance, which is one of the most powerful network products in the marketplace.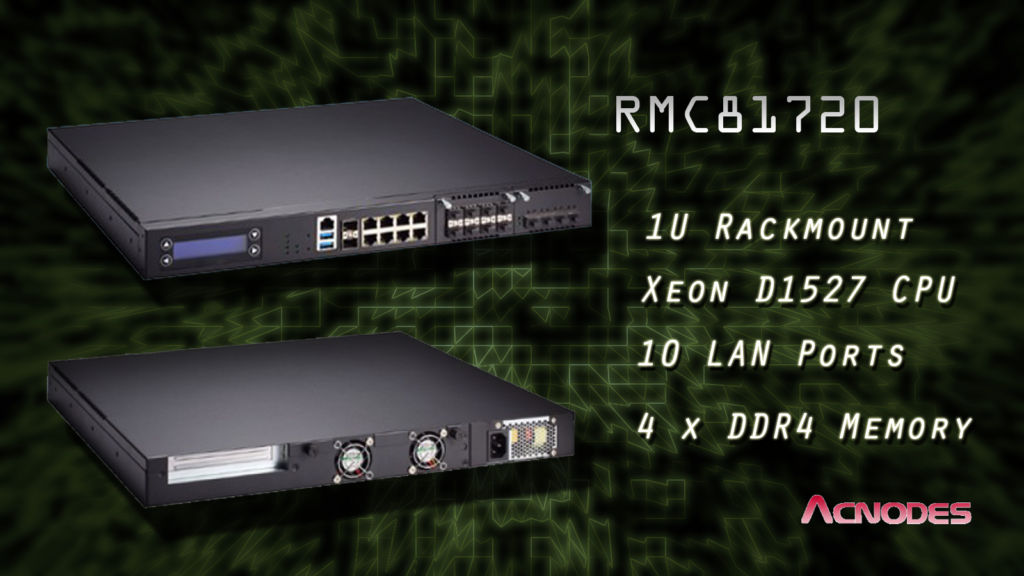 RMC81720 Features
On March, 13, 2017, Acnodes releases RMC81720. RMC81720 is a space-saving 1U Rackmount Computer with the Pentium processor and another option for Xeon processor D1527 (codename: Broadwell-DE). RMC81720 features four DDR4 memory, two 2.5" storage bay, eight GbE LANs, two 10 GbE SFP, up to 26 LAN ports, and moreover 2 Pair LAN Bypass.
In addition, the dimensions are Height 1.73" x Width 15.39" x Depth 16.93". Furthermore, the RMC81720 has LED indicators for LAN connectivity, HDD activity, and alarm notification of power supply. For storage, it supports two of 2.5" SATA and one mSATA hard disk drives.  For memory, this 1U computer came with Four DDR4-2400 R-DIMM/U-DIMM which can build up the memory up to 128GB.
More additions, the network appliance platform comes with strong I/O options including one RJ Type console, eight RJ-45, two 10GbE SFP+ ports, and a pair of USB 3.0. Then it also has one PCIe x eight slot for expansion and supports Linux operating system. Next, the RMC81720 provides an efficient cooling design prevents from over-heating. it tolerates the operating temperature range from 0°C - 45°C (32°F - 113°F).
Therefore, the advanced Pentium processor or option for Broadwell-DE based RMC81720 is customizable with greater expansion capabilities. The users can easily customize two LAN module expansion slots based on specific desired requirements and the two pairs of LAN Bypass work for much stronger reliability.
Acnodes Corporation has a wide array of product line configurations.  We can customize most commercial and industrial computers to one's specific needs. For more information, please call us at (909) 597-7588 or e-mail us at [email protected]. One can also visit their website: www.acnodes.com
About Acnodes
Acnodes Corporation designs, sells, and markets display solutions and industrial computers for industries ranging from automation to military. Therefore, we supply valuable and efficient products for all our customers. Acnodes deals of technological innovations in the form of embedded computers, Panel PCs, rugged monitors, and rack mount servers. Acnodes Corporation strives to meet our clients' needs with quality technology and solutions.