IPCs (Industrial Personal Computers) are different from regular PCs because of its environmental characteristics. These computers have shock absorption, moisture resistance, dust/water resistance, a wide range of working temperatures, anti-electromagnetic interferences, and the ease of access for expansion slots. In other words, the IPC achieves industrial requirements for long term reliability and stability control platforms.  Some examples of an IPC include a CNC controller and PC-based controller.
The industrial Computer is poised to be the next interface between humans and machines. As computer technology continues to advance, the IPC becomes more than just a one-dimensional computer. It can now handle open PC characteristics and utilizes a colored touch LCD displays. Whether used in industrial automation control, traffic control, environmental control applications the IPC is the best platform for a variety of any industrial applications.
Features of an IPC: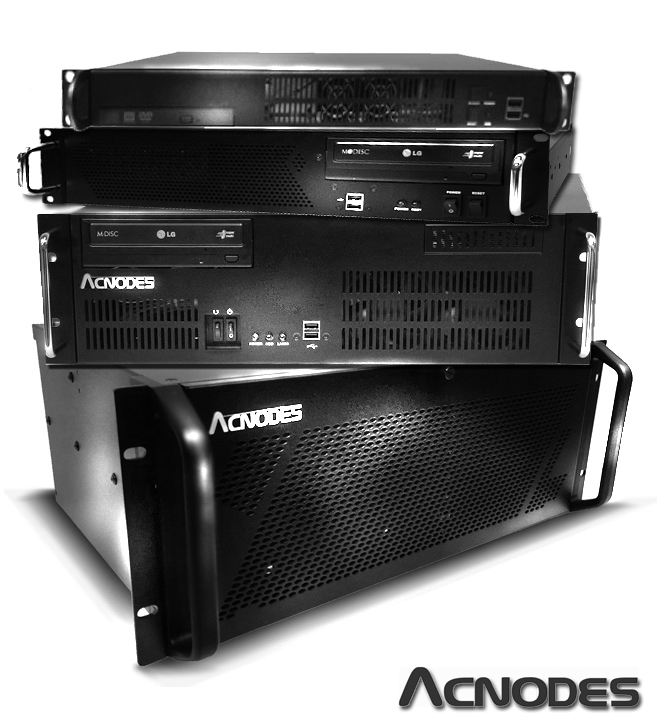 Designed for control platforms to operate in rigorous and harsh environments.
Rugged construction that utilizes heavier metal.
Enhanced environmental protection -
Dust and waterproof / Shock and vibration / higher working humidity value.
EMC shielding and gasket compliance specified by international electrical standards.
Supports wide working temperature ranges.
Power input with over-voltage and over-current protection.
IP/NEMA rated enclosure and front bezel.
PC architecture takes full advantage of a standard PC's compatibility and its environments operating system and programs.
Long term product life and higher MTBF operation for a stability and reliability function.
Expandable through PCI/PCI-Express slots, PC-104 socket, Mini PCI and more
A full feature of interface ports, such as RS-232, 485 and digital I/O for PLC program controls.
Wide variety of mounting solutions, providing flexible deployment for any physical environment.
Form Factor of IPC:
The primary use for IPC automation control units are to collect and transfer data. With newer and newer technology innovations, the IPC has unlimited use for so many different applications. HMI (Human Machine Interface), security appliance and intelligent displays are just some industries that currently use them.
Acnodes' Line of Industrial Computers
Rackmount Computer, Server, and Peripherals
Computer server for 19-inch wide rack cabinet
Network security appliance
Rack console, KVM switch and display monitor
IP power module
Panel PCs
HMI (Human Machine Interface) all in one touch PC
Heavy-duty automation control
POS (point of sale)
Digital signage display unit
Slim home control activity unit
Stainless steel enclosure for the food industry
Medical-grade HMI unit
High brightness Outdoor intelligent display unit
Embedded Board and Computer
Fanless designed compacted embedded computer
Network control appliance
Thin-client automation control unit
Outdoor automation control unit
DIN-rail field control unit
Single board computer
Industrial motherboard
Panel Mount Monitors
IP / NEMA rated monitor
Open frame type monitor
Digital signage LCD display
High brightness outdoor monitor
Stainless steel enclosure monitor
Acnodes manufactures, designs, and markets industrial computers and displays for diverse industries ranging from automation to military. We have an array of technological innovations in the area of rackmount servers, embedded computers, Panel PC's and rugged monitors that create simpler and more valuable products to customers. We work closely with our clients to customize computer products to meet their required projects and challenges. Acnodes strive to explore new technologies to better improve life and work.