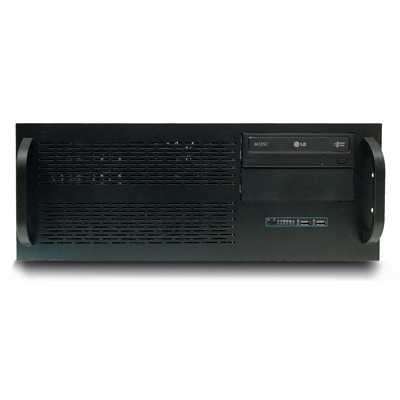 June 17 , 2010 - Chino, California-based Acnodes Corporation introduces the industrial computer world to the new RMC 9430. Sturdy and compact, this model is  easy to set up and maintain. Designed to withstand temperatures ranging from 32 ° to +50° C, this rackmount computer is ideal for all heavy-duty conditions.
Features
4U, Rackmount System. The model has 19-inch mounting holes. Plus, it comes with system slide rails to use at your discretion. This will allow rear mounting and compatibility with racks that are 20 to 26 inches in depth.
Short and Space-Saving. The chassis is only 15.25 inches and finely crafted from cold-rolled steel. Its glass is shatter-resistant.
Plenty of Room for Storage. It not only has two 5.25" drive bays but six hidden 3.5 " ones. It includes an accessible USB port, as well as the option of a DVD optical drive and a SATA hard drive. For other configurations, get in touch with the experts at Acnodes Corporation.
Reliable Power Supply. It runs on the 300W standard ATX power supply. It also has the option of a mini-redundant one. In addition, it's powered by an Intel Core 2 Quad system processor, which features a rugged aluminum alloy chassis and CI-E Video & Audio/LA.
Good Ventilation. This rackmount computer comes with two ball bearing fans and removable filters that are easily washable.
Strong and Sturdy. It can operate at 0/55 °C or 32/131 °F. Moreover, it's resistant to shocks and vibrations.
Get a Quality Rackmount Computer Now
The RMC 9430 can support a wide range of input voltages and comes with many other features. To learn more about the rackmount computer or make a purchase, call Acnodes Corporation's professionals at (909) 597-7588. They're happy to help.