ABOUT US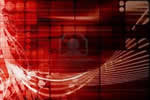 OVERVIEW
Acnodes supplies and markets industrial computers and display solutions for diverse industries ranging from automation to military. We have an array of technological innovations in the area of rack mount servers, embedded computers, Panel PC's and rugged monitors that created more simple and valuable products to the customers. We work closely with our clients to customize computer products to meet their required projects and challenges. Acnodes strives to explore new technologies to better improve life and work.
ISO 9001:2015 QUALITY SYSTEMS MANAGEMENT
Acnodes has been awarded the prestigious ISO 9001:2015 certification for meeting or exceeding rigorous quality assurance standards. ISO 9001:2015 is the latest version of the world's leading quality management standard of ISO 9001. Acnodes is committed to meeting requirements and increasing customer satisfaction through continually improving the effectiveness of our Quality Management System. Acnodes mission is striving to provide excellence in quality, maintain high integrity with customer satisfaction, and ensure continual improvement through the establishment.
TECHNOLOGY
The company is quick to insert state-of-the-art technology in deployed computing requirements. Using skills that embrace customer specific platforms, Acnodes development team has raised the benchmark for producing solutions for industrial and military uses in harsh environment.
NEWS
PM9107-ML
7-inch 800 x 640 rugged LCD monitor comes with Aluminum enclosure with Anti-corrosion chromate coati...
Learn More
RM9230
23 inch 3840 x 2160 military grade touch screen LED industrial monitor with 9U rack mount, 12 to 125...
Learn More
MPC82120
Modular designed Panel PC powered by Celeron N3150 CPU and 12" capacitive type touch screen, has IP6...
Learn More
14628 Central Avenue, Chino, CA 91710 • TEL (909) 597-7588 • FAX (909) 597-1939 • INFO@ACNODES.COM • www.acnodes.com ©