These lifelong products are supported by an industrial grade mother board or single board computer with back plane and offer a compact size with a rugged rack mount chassis. They include the latest computer technology that is reliable for the industry and military computer applications.

Benefits of using an Industrial Computer:
Acnodes provides high quality and performance computers with stable cooling systems and heavy-duty EMI-RFI resistant enclosure. These rack mount computers can withstand the harsh working environment around factories and other rough environments. They are built rigidly to endure rough handling and exposure to dirt, extreme temperatures, dust, vibrations, and moisture. These are the conditions in which regular computer fail.
80 plus certificated high-efficiency power supply
Up to date computer technology
Long life products cycle
Industrial grade component for the durable and reliable
Open Architecture Platform for low cost maintenance and easy development
Electromagnetic Shielding (guards against incoming or outgoing emissions and interface or electromagnetic frequencies)
Acnodes' supply industrial computers with rack mount computer and server which are available in 1U, 2U, 3U, 4U form factor. All computers come with a standard 1 year warranty for parts and labor.
LCD workstation, A industrial computer which integrated LCD monitor, Key pad and touch-pad into a rugged rack mount computer chassis.
Understanding the 80 PLUS® Certified Power Supplies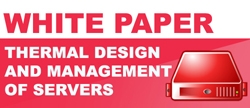 14628 Central Avenue, Chino, CA 91710 • TEL (909) 597-7588 • FAX (909) 597-1939 • INFO@ACNODES.COM • www.acnodes.com ©