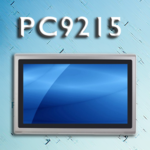 Nowadays, PC is a mainstream societal technology. The IPC (Industrial PC) uses the same fundamental technology in the PCs. Speaking of PC-based controls, it is an industrial control system that use a PC made as a control platform. Furthermore, PC-based controls are within a Windows computer and  to communicate with, and also monitor an entire system.

Advantages
First of all, PC-based control program proposes a wide range of benefits. For instance, the control program itself is not tied to any hardware platform. Additionally, PC-based control supports more programming languages.Moreover, it provides efficient communication between programming and equipment. It features to interact and communicate to the automation or production data to other PC.
Today, numerous IPCs use Microsoft operating systems for non-real-time control assignments. Therefore, the IPC used for numbers of different applications. On the other hand, it is also supported by non-Microsoft operating systems, such as Linux, can also be used. In addition, networking of different controllers is possible in PC-based controls. Next, PC-based controls offers the connection to the network using standard Ethernet (NIC) connectivity.
Many IPCs today use multi-core and 64-bit operating system with bigger RAM, providing an upgradable storage spaces. Furthermore, graphic is rich for user-interface environment. PC-based is capable for multitask. Different then the PLC; PLC (Programmable logic controller) can only takes care of one single task at a time. designed for a single task and supplied with enough processing power to present that one task.
Disadvantages
On the other hand, PC-based controls also have disadvantages. Such as having difficulty to upgrade as new versions of Windows keep on releasing for a period of time.
As a result, a PC-based control system supports a powerful, flexible, and very cost-effective alternative to a traditional PLC-based system.
More addition, Acnodes Corporation has a wide array of product line configurations. Therefore, they can customize most commercial and industrial computers to one's specific needs. For more information, please call them at (909) 597-7588 or email them at info@acnodes.com. One can also visit their website: www.acnodes.com.
About Acnodes
Acnodes Corporation markets, sells, and manufactures industrial computers and display solutions for diverse industries that range from military to automation. They furnish efficient and valuable products for all their customers. They have a great deal of technological innovations in the form of rugged monitors, embedded computer, Panel PCs, and rack mount servers. Acnodes Corporation aims to meet their clients' needs with the most cutting-edge technology and solutions.