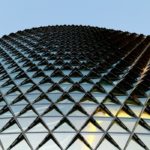 Most of the people know a PC (personal computer) is a multi-purpose electronic computer for individual use. So, what exactly is a Modular Panel PC? Modular computers cut the creation of e-waste which makes them environmentally friendly. As the name advises, a modular PC is a computer that has individually-housed components or modules.
What is a Traditional Panel PC?
First of all, a panel PC allows for better visual demonstration of a control. Panel PCs also control the whole production line from one central point. Another huge benefit is the built-in touchscreen in Panel PCs, which is more convenient for use. Instead of handling a control panel with varies of confusing selections, users can simply operate a touchscreen interface that has the full control system visually mapped out.
Because of the touchscreen features, panel PCs give the PC systems more flexibility. Next, different touchscreen types offered depending on the application.  More additions, for example, resistive-type if users need to wear gloves or projected capacitive-type if users need screens with more than one touch point.
Therefore, panel PCs increase efficiency by offering a tremendously user-friendly interface, so as screens get bigger and have higher resolutions. On the other hand, panel PCs often contain a fan less cooling system, which gives a long usage life, low failure rate, and high system consistency. If built with industrial-grade or military-grade components, industrial panel PCs can put in harsh environments and last far longer than everyday computer.
What is a Modular Panel PC?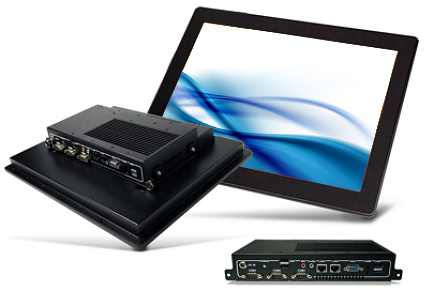 Modular PCs are also known as modular computers. Next, modular panel PCs designed to take whole advantage of update prospects and drop costs by using regular hardware components in its design. The format let users replace most of the components themselves because replacing a component does not need them to open enclosures. The components are interconnected, but user can separated and detached the components for repair and development.
On the other hand, a modular panel PC is like a honeycomb, parts are individual, but they functions as one. If user need to fix one part , then users can simply remove that one part for repair. Therefore, modular PCs present a solution which can remove and assemble the components easily. So it will be easier to upgrade certain modules instead of the whole unit. A Modular panel PC also makes the computer more environmentally friendly because users can replace broken components rather than throwing the whole PC away and creating e-waste.
Acnodes Corporation has a wide array of product line configurations. They can customize most commercial and industrial computers to one's specific needs. For more information, please call them at (909) 597-7588 or e-mail them at info@acnodes.com. One can also visit their website: www.acnodes.com.
About Acnodes
Acnodes Corporation markets, sells, and manufactures industrial computers and display solutions for diverse industries that range from military to automation. They furnish efficient and valuable products for all their customers. They have a great deal of technological innovations in the form of rugged monitors, embedded computer, Panel PCs, and rack mount servers. Acnodes Corporation aims to meet their clients' needs with the most cutting-edge technology and solutions.