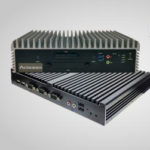 First of all, what are IPCs? IPCs, also known as Industrial Personal Computers. IPCs are different than the home office PCs. Both PC and IPC share some same features as personal computers. However, when it is in industrial places, people use IPCs to control and function the systems. Next, the reason to choose IPCs; is because IPCs provide smaller, modular and more efficient processing power under harsh environment.  
In other hand, think of an IPC in terms of one's desktop computer. IPCs are mainly used for process control. Many of the technical characteristics and features are mostly the same. An industrial PC is an x86 PC-based computing platform for industrial applications. Features such as microprocessor, RAM type, storage media, interface ports, and performance.
Compact Panel PC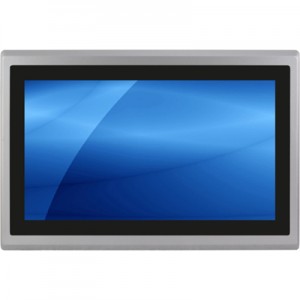 PC9156 features 15.6" Panel PC comes with resistive type touch screen monitor, N2930 1.83GHz / 4th generation Core i3 embedded computer.
It has IP65 rated front bezel and aluminum die-casting, 4GB DDR3 memory, 9~36V DC power input with AC adapter.
Constructive Features




Built of solid aluminum die-casting chassis, the material is sturdy yet lightweight. Due to the aluminum, it provides durability and will keep its shape even in severe weather condition but it is also lightweight. With the die-casting, it is resistant to stress-cracking in presence to various reagents and is not hazardous waste. Working together, they create a protective casing especially with the IP65 design on the flat front panel.
LCD Display Panel
The panel measures at 15.6 inch, 1366 x 768 resolution, 300nits brightness, and colors of 16.7 million. The touch screen monitor is resistive type, providing high resistance to surface contaminates and liquids like dust, oil, grease, and moisture. Furthermore, it has light transmission at 80% and supports RS-232 interface. The option for projected capacitive type touch screen with USB is available.
IPC Packs More Power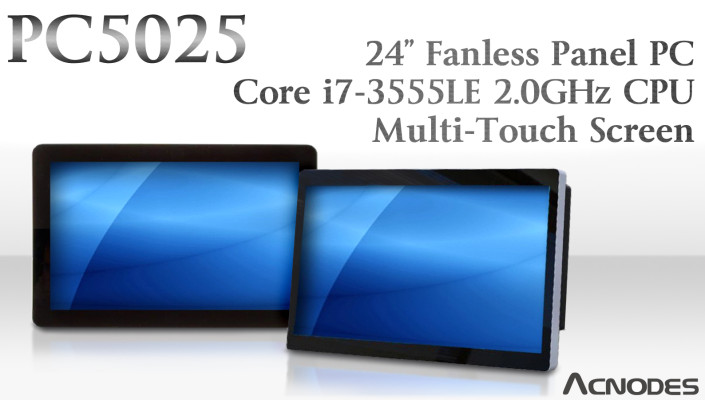 First, of all, PC5025 is a fan less designed intelligent multi-touch display unit. It is powered by Intel mobile 3rd generation Core i7-3555LE 2.5GHz processor with 25W low power consumption wattage. Also, Dual Core with 4 threads performance, allowing end-users to experience maximum performance for everything they do.
Additionally, the PC5025 is equipped with a 24 inch flat touch panel LCD that supports 1920 x 1080 pixels full HD resolutions and incorporates projected capacitive technology. The fan less Panel PC features a multitude of I/O connectivity built directly into its impressively small design such as; two Gigabit LAN, a USB 3.0, two USB 2.0, three Serial, Intel HD graphics and HDMI.
Furthermore, the PC5025 also supports up to 8GB of DDR3 memory, Intel HD graphics 4000 and has optional built-in 802.11 b/g/n/ac + Bluetooth 4.0 wireless networking. With its rich I/O ports, this new solution makes it an ideal human machine interface (HMI) platform for a variety of applications that are in need of peripheral connectivity, including information management, transportation, industrial automation and a variety of commercial and industrial applications.


PC5025:  24" Ultra Slim Multi-Touch Panel PC with projected capacitive touch screen, Core i7-3555LE 2.5GHz, IP65 rated front panel, configurations with 4GB DDR3 memory, 2 x Ethernet, 3 x Serial, 3 x USB, HDMI output, 9~36V DC power input.
Turbo-Boosted Microbox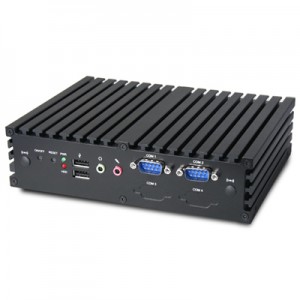 The FES3500 features a heavy-duty steel construction designed for industrial applications. With its unique to other PC cases, this embedded computer holds a vent less, industrial-grade fanless chassis allowing this design to protect against harmful elements and dust. Moreover, it feature-rich rugged PC powered by N2930 Quad-Core with 4 x threads processor performance and 7.5Wattage TDP (thermal design power) in this small footprint enclosure.
Additionally, the small form factor embedded box is designed for industrial applications like POS, transportation, control, surveillance and more. It provides high reliability and noiseless performance in harsh working environments. The embedded computer is tested and operates at wide ranging temperatures from 0°C to 40°C (32°F ~ 104°F), and a storage range from -20°C to 80°C (4°F ~ 176°F).

More addition, The embedded network appliance system is powered by CPU type Celeron Bay Trail N2930 1.83GHz Quad Core processor with an extended operating temperature range of 0°C to 40°C. Consisting of a memory of two DDR3 1333MHz SODIMM, Std. 2GB, and a max of 8 GB. It supports DVI-I video output ports, 2 Gb Ethernet LAN, 4 COM ports (4 for RS-232), one USB 3.0 ports and five USB 2.0 ports.
Furthermore, for a solid storage, it comes with one 2.5 inch SATA or one SSD drive. The industrial computer features a wide range of voltage from 9 to 24VDC power input with a 12V 36W AC power adapter.

Moreover, measuring at 7.09"(W) x 1.89"(H) x 5.59"(D), the FES3500 is small enough for easy storage in uneasy spaces. Its small compact, lightweight aluminum design comes with a wall mount bracket for different auto control applications. The FES3500 is fully compatible with 32/64 bit versions of Window 7 / 8 and Linux. Embedded network appliance system,

FES3500:
Celeron Bay Trail N2930 1.83GHz Quad Core CPU, 2GB DDR3-1333 DIMM memory, 2 Gigabit LANs, 4 COM, 6 USB, 1 x SATA or 1 x SSD, DVI-I display, black color.

Muti-function IPC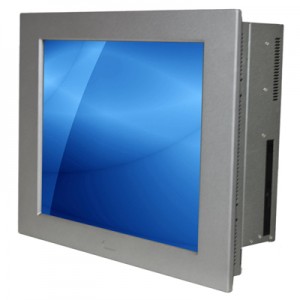 PC5670 features a heavy stainless steel Panel PC with high-performance Intel Core i7/i5/i3 or Pentium processor in an industrial grade LCD flat panel with resistive type touch screen and IP66 aluminum front bezel.
More additions, the Panel PC with IP66 rated aluminum front bezel has been designed for use in food and beverage, cosmetics and personal care products, pharmaceutical and healthcare packaging industries.
Furthermore, the Panel PC features stainless steel with IP66 as protection, virtually gap less housing design with flush-mounted touch screens, a housing geometry and optimized frame profile allowing liquids to run off, thereby preventing accumulation and contamination.

Moreover, the 17" LCD panel displays a 1280 x 1024 resolution, 350nits brightness, 700:1 contrast ratio, 16.7 million colors, and MTBF at 50000 hours. The 5-wire resistive type touch screen compliments the high quality image it offers. The resistive touch screen also provides protection from contaminants and liquids as well as consuming low power.

Finally, along with the Core i7/i5/i3 or Pentium processor, it has H61 chipset, two DDR-III SODIMM memory, and supports 2.5" SATA/IDE HDD bay with anti-shock and CF type II mSATA SSD with optional SATA slim type DVD drive. The standard expansion slot is PCI + mini PCIe and optional PCIe + mini PCIe.
Multi-Touch Meets Multi-Core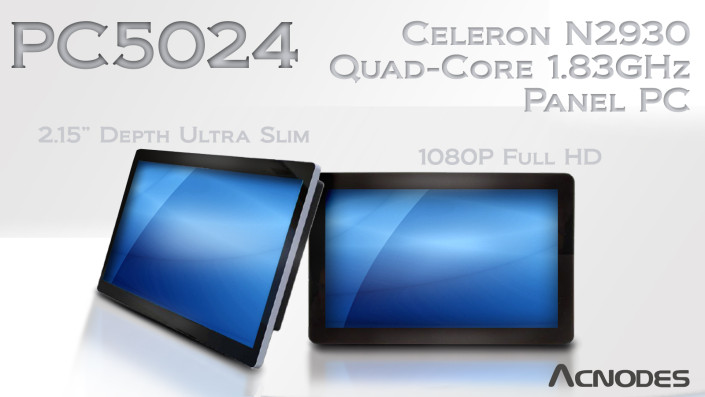 PC5024 features a 24" ultra slim multi-touch Panel PC with projected capacitive touch screen, Celeron N2930 1.83GHz, IP65 rated front panel, configuration with 4GB DDR3 memory, two Ethernet, two USB, four COM, HDMI output, and AC power adapter.

In addition, PC 5024 operates a high performance Celeron N2930 Quad Core 1.83GHz processor with 4GB DDR3 SO-DIMM memory sockets scalable up to 8GB and 64GB mSATA SSD or 500GB SATAII HDD storage bay, ensuring adequate performance for end-users while consuming small amounts of power.
Furthermore, its fanless design ensures silent operating, improved reliability and reduced maintenance. With its rich I/O ports including a dual Ethernet, four COM ports, one USB 2.0, one USB 3.0, HDMI output, AC power input, and built-in 802.11 b/g/n/ac wireless LAN along with a Bluetooth 4.0, this new solution makes it ideal for applications that are in need of peripheral connectivity, including information management, entertainment management systems, point of sale terminals, automation, and a variety of commercial and industrial applications.

Dogged Performance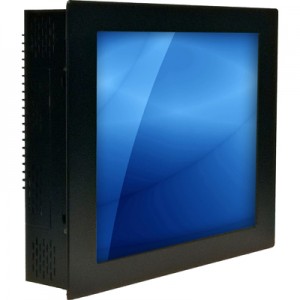 PC8717 features 17 inch IP66 rated steel front panel rugged protection meets all hygiene regulation standards in the food, beverage, chemical, pharmaceutical, consumer packaged goods, and biotechnology process manufacturing.
Moreover, this control Panel PC has a 17" LCD steel front bezel with 5-wire resistive type touch screen and an anti-corrosive/chemical resistant touch screen. Furthermore, these features combined make for a durable, reliably, and highly responsive touch panel PC.

Moreover, alongside the LCD panel displays 1280 x 1024 resolutions. Its CPU is Core i3-2310M 2.1GHz, HM77 chipset, 240-pin 1333/1066 DDR3 SODIMM memory with maximum of 16GB. Its drive bay supports 2.5" SATA/SSD. The expansion slot fits an external CF, Mini-PCIe, PCI-Express (x 16). There is also option for PCI, and two LED indications for power and HDD.
Furthermore, its connector includes 4 COM ports, 4 USB2.0, 2 Ethernet, DVI-I, audio, 2 pin power switch connector, 8 pin terminal block and DC 3 pin terminal block power connector. This unit's power supply uses a wide range 9~32V DC power input with an option for AC adapter.
Hazard-Class IPC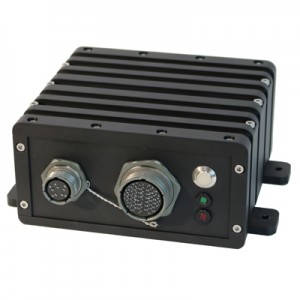 With Intel 6th generation Skylake Core i7-6600U 2.6GHz, the military grade system is sealed in a fully IP67 housing with MIL-STD-810F and MIL-STD-461E EMC compliant.
Furthermore, with the compact dimension of 300 x 130 x 120mm, its operating temperature can withstand from -22°F to 149°F.
Moreover, along with the ability to tolerate both severe operating and storage temperatures. It is MIL-STD-810F in temperature, vibration, and shock and MIL-STD-461E EMC compliant.
On the other hand, the unit can survive extreme temperatures, has vibration and shock resistant features and guard off radiation. The vibration tolerance is certified MIL-STD-810F Method 514.5 Procedure I, 2.5G, 5~500Hz/XYZ.
Next, the shock tolerance is certified MIL-STD-810F Method 516.5 Procedure 1, 40G, 11ms. The full IP67 rated has complete protection from dust and the effect of immersion of water between 15cm and 1m.

Moreover, FES9280 offers Intel 6th generation Skylake Core i7-6600U 2.6GHz with Intel SoC Integrated chipset. Also, and DDR3L 1066MHz SO-DIMM 8GB memory. The storage contains mSATA SSD 64GB and expansion slot. Which the storage supports one bay swappable slot for 1 x 2.5 inch SATA HDD. The output consists of DVI and VGA.
Furthermore, the multiple I/O for signal includes two USB 2.0, RS232, RS422, GbE LAN, DVI, and VGA. The options for WLAN full size miniPCIe for wireless card IEEE 802.11 a/b/g/n 2x2 Dual Band. Also, full size miniPCIe for WWAN 3G/46 card integrated are available. The power input supports wide range 9~36V.
Furthermore, Acnodes Corporation has a wide array of product line configurations. Therefore, they can customize most commercial and industrial computers to one's specific needs. For more information, please call them at (909) 597-7588 or email them at info@acnodes.com. One can also visit their website: www.acnodes.com.
About Acnodes
Acnodes Corporation markets, sells, and manufactures industrial computers and display solutions for diverse industries that range from military to automation. Furthermore, they furnish efficient and valuable products for all their customers. They have a great deal of technological innovations in the form of rugged monitors. Finally, Acnodes Corporation aims to meet their clients' needs with the most cutting-edge technology and solutions.