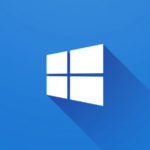 What is Sleep Mode?
Many people has issues with sleep mode and hibernation in Windows 10. What is sleep mode exactly?  leep mode is used when you wants to step away from the computer for a while. Then have the computer system enters a lower power or power saving mode. When you come back to the computer all you have to do is to press any key on the computer. Then the  computer programs return to where you left them. Basically, the sleep mode is system goes to sleep when you are not using it for a while. In additions, the computer technically stays on, but only uses a bit of power. Furthermore, you can quickly resume full-power operation within a few seconds.
What is Hibernation?
On the other hand, hibernate mode is similar to sleep mode. Instead of saving the open files and running applications to RAM. It actually saves them to hard disk and then powers off. When the computer is in hibernation, it consumes zero power. Furthermore, when the computer is powered back on, it will resume everything where you left off. Moreover, it will just take a bit longer to resume than sleep mode.
How to Put Your Computer in Sleep or Hibernation Mode
In Windows 10, the Hibernate and Sleep options are accessed using the Power button on the Start menu.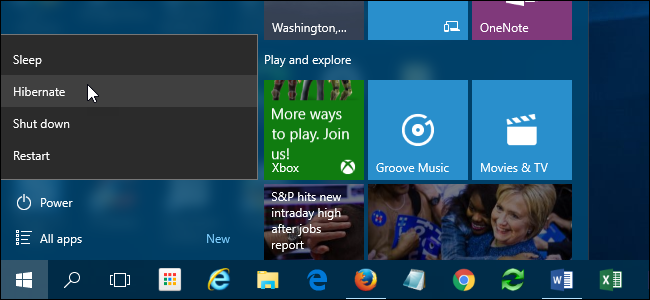 How to Disable Automatic Sleep:
Go to "Settings".

Click on "Systems" and then click on "Power & Sleep".

Select " Never" under "On battery power, PC goes to sleep after" and "When plugged in, PC goes to sleep after".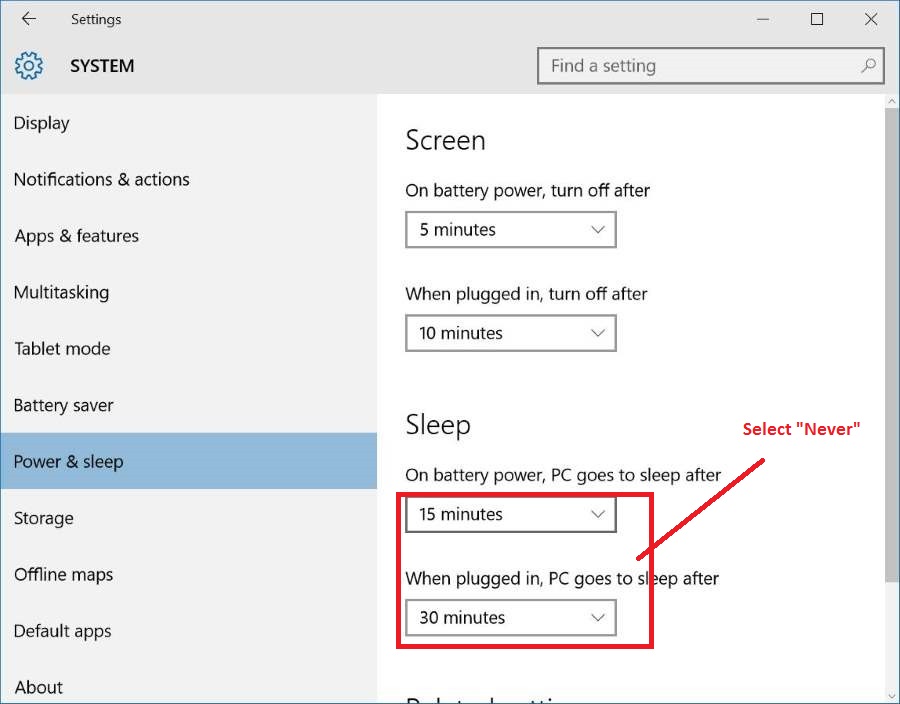 To Disable Hibernation:
The first step is to run the command prompt as administrator. In Windows 10, right click on the start menu and click "Command Prompt (Admin)".

Type in "powercfg.exe /h off" without the quotes and press enter.

Exit the command prompt.

Hibernation is now disabled.
About Acnodes
Acnodes Corporation markets, sells, and manufactures industrial computers and display solutions for diverse industries that range from military to automation. They furnish efficient and valuable products for all their customers. They have a great deal of technological innovations in the form of rugged monitors, embedded computer, Panel PCs, and rack mount servers. Acnodes Corporation aims to meet their clients' needs with the most cutting-edge technology and solutions.